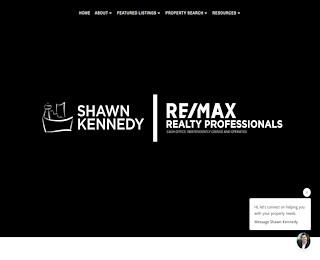 If you're considering relocating to the SE Calgary area, there's neverbeen a more exciting time to browse the real estate and see what's available. Whether you're looking to find a home that you will live in for many years or a means of generating revenue through an investment property, the decision is a significant one, and it's one that you don't want to take lightly.
Shawn Kennedy in Calgary assists house buyers in order to make purchasing a home a rewarding and positive experience. If you're a first time home buyer, Shawn can help you navigate through the purchasing process; from understanding your search criteria, right through to taking possession of your home. Shawn will ensure that you are thoroughly educated on the current real estate market.
In Calgary, many house buyers have contacted Shawn Kennedy through the years. His experience and dedication to his clients is what has made him stand out in the community as the real estate agent who deeply cares about his clients. When you choose Shawn Kennedy as your SE Calgary Real Estate agent, you are choosing a realtor who focuses on service and performance for each and every one of his clients. Shawn is focused on providing his clients with helpful information on buying and selling their homes, as well as providing the right tools and resources to navigate the complex Calgary Real Estate Market.
Shawn's website at sellscalgary.ca is loaded with helpful information for house buyers who are interested in moving to Calgary. His online Home Buyer's Guide has valuable information about developing search criteria, making an offer on the home, closing, and finally moving, all designed to make the process of buying your home as streamlined and stress-free as possible. Shawn Kennedy works with Calgary house buyers to help them get the best deal for their money.
Shawn Kennedy is known in Calgary Real Estate for his integrity, high level of professionalism, genuine kindness and competitiveness. He possesses over 10 years experience in sales, marketing and the home building industry. Shawn believes in trust, prompt communication and a genuine commitment to his customers. He emphasizes fostering positive working relationships, and is dedicated to exceeding the expectations of his buyers and sellers.
When you contact Shawn at 403-837-1512, he'll answer your questions for you and give you a better idea of what he can do to help you purchase the home of your dreams. If you decide to set up an appointment with Shawn, you'll know you've made the best possible decision. Shawn uses a proactive approach and is able to use his networks in real estate to find properties that may not even be listed to the public. 
If you have questions or would like general information about real estate in Calgary or its surrounding area, feel free to call Shawn or visit his website at sellscalgary.ca. Shawn's client testimonials will convince you that you've made the right call.
Calgary House Buyers