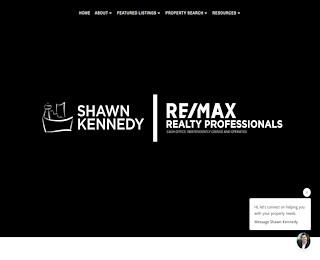 No one has more experience and know-how to help you search through SE Calgary homes for sale than Shawn Kennedy at Sells Calgary. Shawn Kennedy is a SE Calgary Real Estate agent who specializes in listing and selling properties in the South East areas of Cranston, Auburn Bay, McKenzie Lake, McKenzie Towne, New Brighton, Mahogany and Copperfield.
Shawn's personal knowledge of the SE Calgary area is what enables him to assist his clients who are looking for homes for sale. When you choose Shawn Kennedy as your SE Calgary Real Estate agent, you are choosing a realtor who focuses on service and performance for each and every one of his clients. Shawn is focused on providing his clients with helpful information on buying and selling their homes, as well as providing the right tools and resources to navigate the complex Calgary Real Estate Market.
Whether you're looking for a home that you'll live in for many years, or as a means to generate revenue through an investment property, Shawn's goal is to make purchasing a home a rewarding and positive experience for each of his clients. If you're a first time home buyer, you'll need help navigating through the purchasing process; from understanding your search criteria, right through to taking possession of your home. Shawn will ensure that you are thoroughly educated on the current real estate market. 
When considering SE Calgary homes for sale, developing your search criteria will help you determine what your budget is. This will include your monthly expenses for your mortgage, property taxes, utilities and maintenance. Finalizing your list of needs and wants also falls under the search criteria and will include such things as neighborhoods with schools, local amenities, number of bedrooms and bathrooms, sun exposure and other considerations.
When it comes time to make an offer on a home, Shawn wants to ensure that you are well-educated on your potential purchase. He will provide you with the most up-to-date, current market information, and will guide you through the rest of the process. Shawn will negotiate in your best interest to get you the best conditions and purchase price possible.
Call Shawn Kennedy at Sells Calgary at 403-837-1512 to learn more about SE Calgary homes for sale and how Shawn can help you purchase the home of your dreams, all within your budget. You can also visit Shawn's website at sellscalgary.ca, where you can read more about Shawn's dedication to helping people just like you locate the perfect home for the perfect price. From the website, you can read through testimonials from other buyers who want to share their experience working with Shawn, with other potential buyers.
When you're looking at homes for sale in SE Calgary, you don't have to look any further than Shawn Kennedy at Sells Calgary. Why not give him a call today to find out how he can help you find the home you've been looking for?
SE Calgary Homes For Sale