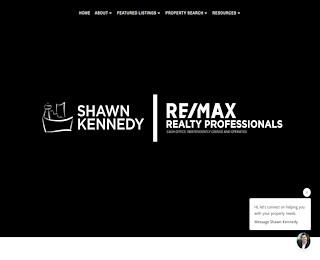 Whether you're considering moving to the SE Calgary area and are interested in looking at homes for sale or are a homeowner thinking about selling, Shawn Kennedy at Sells Calgary is the real estate agent with the experience and know-how to help you navigate the complex real estate market.
Shawn Kennedy is known in Calgary Real Estate for his integrity, high level of professionalism, genuine kindness and competitiveness. He possesses over 10 years experience in sales, marketing and the home building industry. Shawn believes in trust, prompt communication and a genuine commitment to his customers. He emphasizes fostering positive working relationships, and is dedicated to exceeding the expectations of his buyers and sellers.
Shawn specializes in
SE Calgary Real Estate
in the areas of Cranston, Auburn Bay, McKenzie Lake, McKenzie Towne, New Brighton, Mahogany and Copperfield. When you call Shawn at 403-837-1512, you'll be in touch with the foremost authority in SE Calgary real estate- the professional who can answer your questions and help you make important decisions regarding the purchase or sale of your home.
You can also visit Shawn's website at sellscalgary.ca, where you can learn more about Shawn Kennedy and why his exceptional customer service has set him apart from the crowd. When you choose Shawn Kennedy as your SE Calgary Real Estate agent, you are choosing a realtor who focuses on service and performance for each and every one of his clients. Shawn is focused on providing his clients with helpful information on buying and selling their homes as well as the tools and resources to navigate the complex Calgary Real Estate Market.
If you're considering moving to SE Calgary or one of its surrounding locations, you'll need Shawn's assistance with the purchasing process; from understanding your search criteria to taking possession of your home, Shawn will ensure that you are educated on the current real estate market and walk you through all of the necessary steps to a successful purchase.
For existing homeowners in SE Calgary, no one understands the many considerations and preparations you'll face as well as Shawn Kennedy does. If you're a homeowner thinking about selling, Shawn can discuss with you the details of his step by step marketing program that will get you the best results. 
Shawn can help you evaluate your home's value by email, or by appointment in your home. Whichever type you choose, there is no obligation– Shawn simply wants to assist you when you come to the decision to sell. Since Shawn also lives in SE Calgary, he has extensive personal knowledge of the SE Calgary areas or Cranston, Auburn Bay, McKenzie Lake, McKenzie Towne, New Brighton, Mahogany and Copperfield.
Call Shawn Kennedy today at 403-837-1512 to list or sell your SE Calgary Real Estate property. You'll be glad you made the call and you can rest easy knowing you've made the best possible choice when it comes to professional knowledge and experience.