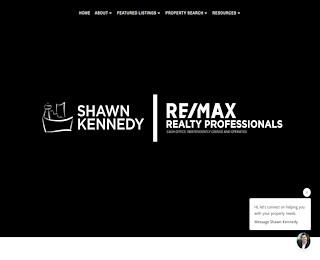 In SE Calgary, the only realtor you'll ever need is Shawn Kennedy. Whether you're looking to purchase a new home in the SE Calgary area or sell your home, when you choose Shawn Kennedy, you're choosing a realtor who focuses on service and performance for each and every one of his clients. Shawn is focused on providing his clients with helpful information on buying and selling their homes, as well as providing the best tools and resources to navigate the complex Calgary Real Estate market.
Shawn at Sells Calgary is able to help you evaluate your home's value by email or by appointment in your home. Whatever type of evaluation you decide on, there is never any obligation on your part. Shawn simply wants to assist you when you come to the decision to sell. Since Shawn also lives in SE Calgary, he has extensive personal knowledge of the SE Calgary area, as well as Cranston, Auburn Bay, McKenzie Lake, McKenzie Towne, New Brighton, Mahogany and Copperfield.
Shawn Kennedy is the
SE Calgary Realtor
known for his integrity, high level of professionalism, genuine kindness, and competitiveness. He has over 10 years of experience in sales, marketing and the home building industry. When you call Shawn Kennedy at 403-837-1512, you'll be speaking with one of the foremost experts in real estate in the SE Calgary area. Shawn can answer all of your questions for you and set up an appointment if you'd like.
If you're considering purchasing a home in SE Calgary or surrounding area, Shawn can help you navigate through the purchasing process, from understanding your search criteria, right through to taking possession of your home. He'll make sure you're fully educated on the current real estate market and walk you through all the necessary steps to a successful home purchase.
If you're a homeowner in SE Calgary, you need a realtor who can help you consider the pre-listing preparation that will help your home sell quickly. Shawn Kennedy will help you take proactive steps to selling your home on today's unique market.
Visit Shawn's website at sellscalgary.ca to learn more about how he can help you buy or sell in SE Calgary. From there, you can read testimonials from clients who want to share their exceptional experience working with Shawn with other buyers and sellers, just like you.
Shawn's website is loaded with buyer and seller tools, such as a mortgage calculator, contact information and answers to many questions you may have about Shawn Kennedy and Sells Calgary.
Working with Shawn will give you the edge you need in today's competitive market. He's the SE Calgary realtor who has the expertise, experience in organization and attention to detail, backed with a strong understanding of the Calgary Real Estate market. Why not give Shawn a call right now at 403-837-1512 to learn more about how he can help you?