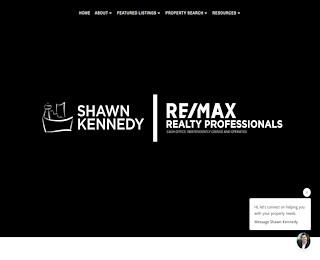 Shawn Kennedy at Sells Calgary is the experienced real estate agent who can sell your house fast. Shawn specializes in listing and selling properties in the SE areas of Cranston, Auburn Bay, McKenzie Lake, McKenzie Towne, New Brighton, Mahogany and Copperfield.
When you choose Shawn Kennedy as your SE Calgary Real Estate agent, you are choosing a realtor who focuses on service and performance for each and every one of his clients. Shawn is focused on providing his clients with helpful information on buying and selling their home as well as providing the right tools and resources to navigate the complex Calgary Real Estate Market.
If you need to sell your house fast in Calgary, look no further than the expertise and experience of Shawn Kennedy. Shawn can help you evaluate your home's value by email, or by appointment in your home. Whichever type you choose, there is never an obligation– Shawn simply wants to assist you when you come to the decision to sell. Since Shawn also lives in SE Calgary, he has extensive personal knowledge of the SE Calgary areas.
Visit Shawn's website at sellscalgary.ca to read through his Calgary Home Seller's Guide to learn why you can trust him with all of the major and minor decisions that will result in your being able to sell your house fast. Shawn understands that there are many things to consider and prepare for before you can list your home on today's market. He offers expert advice and can answer any questions that you may have. You can call Shawn at 403-837-1512 to speak with him today.
It's important that you take proactive measures when marketing home home. Shawn's step by step marketing program will get you the best possible results. A few things to consider before selling your house include:
- First impression
Improving curb appeal.
Maintaining your yard and lawn during the summer.
Replace and fix loose steps and railings.
Exterior paint to improve the look of your home.
- Depersonalize.
Take down family photos and patch and paint.
Remove anything that you will not include with the sale.
- De-clutter.
Clear off countertops.
Box and store nick-knacks.
Organize and simplify closets, drawers, storage and garage.
- Deep Clean.
Spend the money or spend the time.
- Light and bright.
Open drapes and blinds for maximum light.
Change all energy efficient light bulbs.
Paint dark walls with bright colors.
- Paint.
Paint provides the highest rate of return on your dollar.
- Flooring.
You'll get a great return on your investment when you replace old carpet, hardwood, baseboards and broken tile.
- Closing information.
Shawn Kennedy also has access to the best mortgages and mortgage brokers available. He networks with expert real estate lawyers who have completed thousands of transactions. 
If you're a serious homeowner who wants to sell your house fast in Calgary, call Shawn Kennedy at 403-837-1512 to set up an appointment today. You'll be glad you made the call, and satisfied with the level of service Shawn will provide to you.
Sell House Fast Calgary